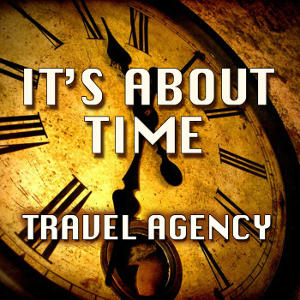 Producers: Charlie James & Steven Cardinal
What if you had the power to travel through time?Where would you go? What would you see? What if you had no idea what you were doing?
Join Charlie and Steven as they bumble their way through time trying to get rich quick. Along the way they'll meet some of the greats of world history, including Anne Boleyn, Henry VIII, and Vlad the Impaler. They'll visit some of mankind's greatest wonders, such as the Library of Alexandria and the Tower of Babel. And they'll cause some of the worst disasters the world has ever seen. You'll just have to tune in to find out which ones!